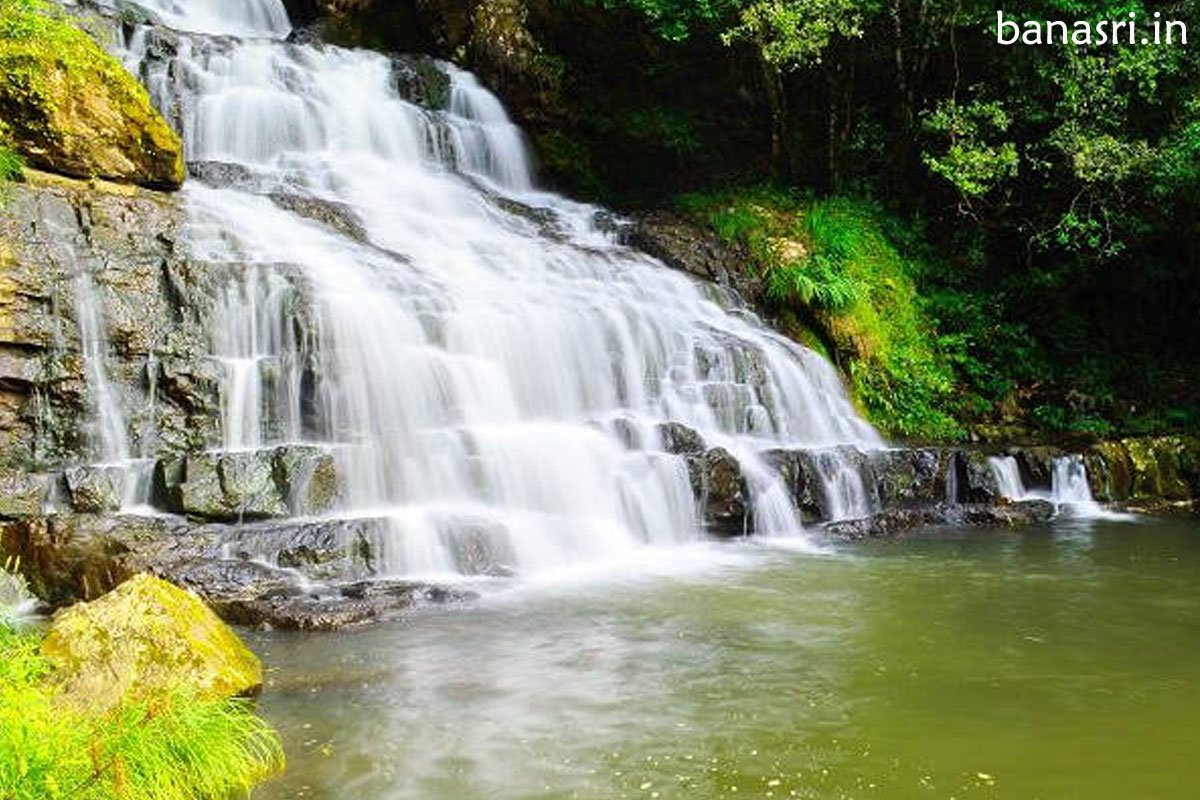 Elephant Falls
Elephant Falls
One of the most beautiful places to visit in Shillong, Elephant Falls is a three-tier flowing beauty and the most remarkable waterfall of the city. The British named it so because of a huge adjoining rock that has an uncanny similarity with that of an elephant. However, the rock is no longer seen ever since it was destroyed in an earthquake.
At this time at Elephant Falls, Shillong, you can appreciate the beauty of foamy water dropping in layers, adjacent dense vegetation, and enjoy shopping for souvenirs from local shops located at the entrance.
This fall can be viewed from three levels by trailing the beautifully erected path made by the Tourism department amidst the jungle. Through I forgot to count we had to descend through quite a number of stairs & cross tiny bridges to reach each of the viewing galleries. At times the falls came very close & at other time it went far. The unique bio-diversities surrounding the path to the lowest gallery make the walk even more intriguing.
Too many tourists ruin the charm of the place, it is a bit risky walking up and down the steps because of the crowds and also because the water from the falls makes the steps slippery. A definite miss if traveling with senior citizens.
May be due to rainy season elephant falls was at its very best but it was beautiful. Well maintained platforms and stairs are available to have a perfect view of all three steps of the beautiful waterfall.
Take your time; hold your breath to witness this magnificent falls. Good place for a day out, snap photos with the traditional costumes.
Elephant falls is a popular tourist site on your way to Cherrapunjee. It is a three tier fall .The best is when the water flow makes the final plunge. You need to walk down by a narrow staircase to reach the pool. The fall is at its best during monsoon. Since it is a part of tourist circuit the place is always crowded. Basic amenities are available there.
Find the package to visit Elephant Falls in banasri.in
Location: Upper Shillong, Pin Code: 793009
Timings: All days – 9 am to 5 pm
Distance From The City Centre: 11 Kilometres