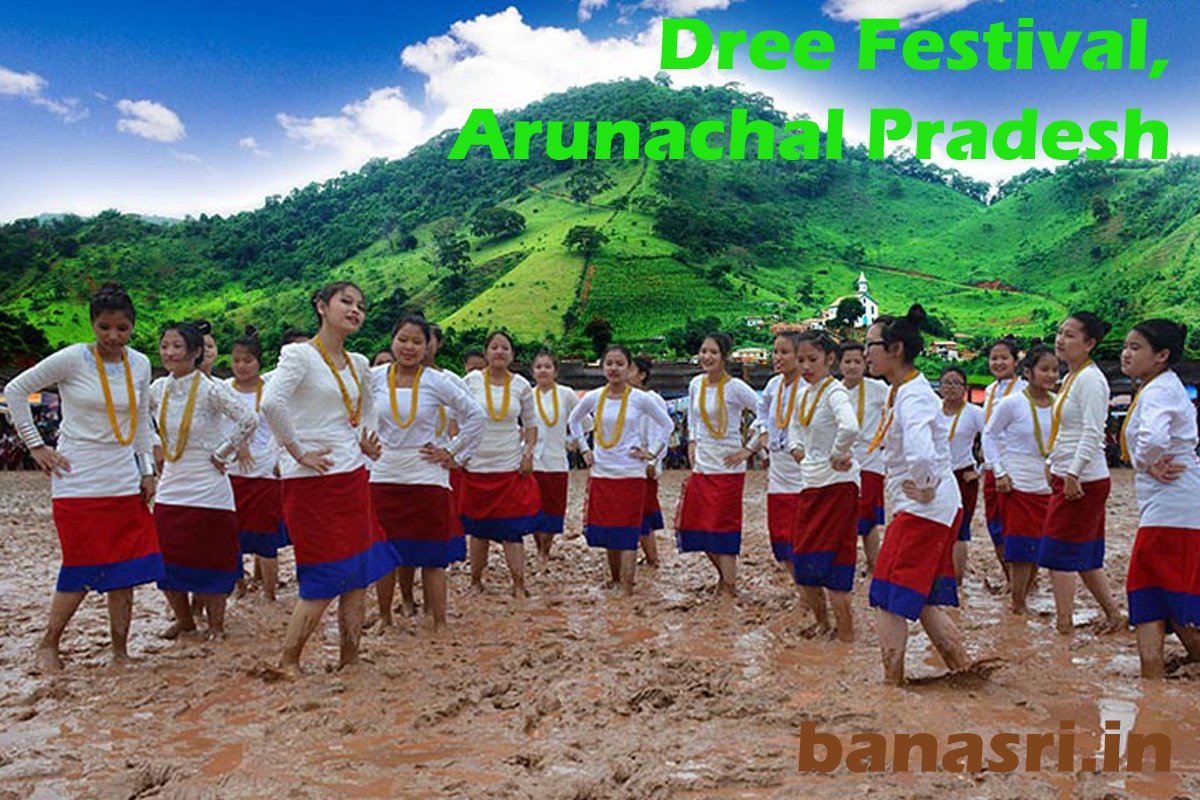 Dree Festival, Arunachal Pradesh
Arunachal Pradesh is famed as- The Land of the Towering Mountains and the gigantic sub-tropical Forests. This state is the coast of dawn lit mountains and considered as the estate of rising sun. It is also stated as the "Orchid State of India" and the "Paradise of the Botanists."
Situated in a half-hidden north-eastern edge of India, Arunanchal Pradesh is an abode of scenic rivers, quaint hills, gorgeous folks, renowned festivals and popular monasteries.
The Apatani Tribe of Arunachal Pradesh celebrates a well known-Agricultural Carnvial every year. This farming Festivity is proclaimed as- 'Dree Festival' among the local folks, tribes and the residents. It is known to be the biggest and the most eminent festival of the Apatanis and has incredible facts that you might not aware of. Here unfolding some of the things, you must know about this biggest Fest of Arunachal-Pradesh.
During Dree festival, a few rites are performed to worship and appease Gods and Goddesses, who protect the crops, and ensure well-being of man. These divinities include Tamu God, Metii God, Sky God and Danyi Piilo (sun and moon). They are worshipped by offering sacrifices of fowls, dogs, pigs, chickens, eggs, mithuns and cows. The divinities associated with Dree are collectively knows as 'Dree or Dri uyi' (Gods).